Thomas Fiorini / Robert Groslot – Concerto for Bass Guitar and Orchestra (vinyl)
Brussels Philharmonic bassist, Thomas Fiorini realizes his dream: a bass guitar concerto. You can pre-order the vinyl, download and stream the full album via your favourite streaming platforms. Also available as immersive audio on Apple Music, Tidal and Amazon Music.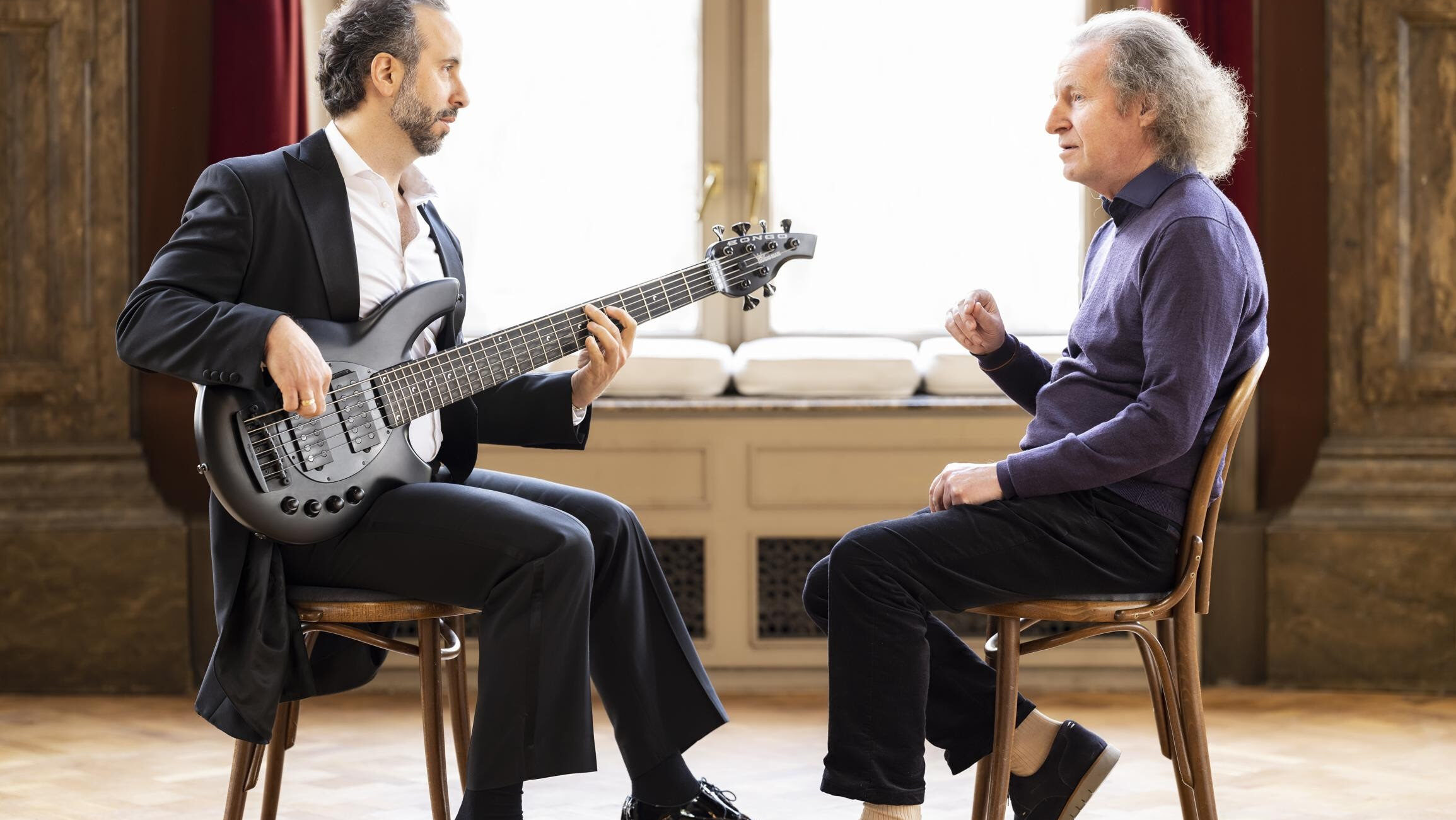 Watch the documentary about the creation process of Robert Groslot's Concerto for Bass Guitar. From creation to recording to world premiere.
Read some of the various press articles about Thomas Fiorini and Robert Groslot presenting the first Belgian concerto for bass guitar and orchestra.