1 event,
Maestro Dirk Brossé and Prima la Musica perform his wonderful score live with the documentary at Concertgebouw Brugge, November 28th.
1 event,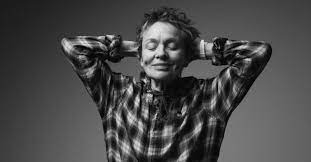 Laurie Anderson joins Brussels Philharmonic for an evening of her music at Bozar in Brussels. Broadcast live on Klara Radio on December 1st.
1 event,
Prima La Musica and Dirk Brossé play his original score live with the film. Two concerts at 17u and 20u at Koningin Elisabethzaal in Antwerp.